Stock Basket Management Services (SBMS)
Expert-led investing in stocks, mutual funds and more!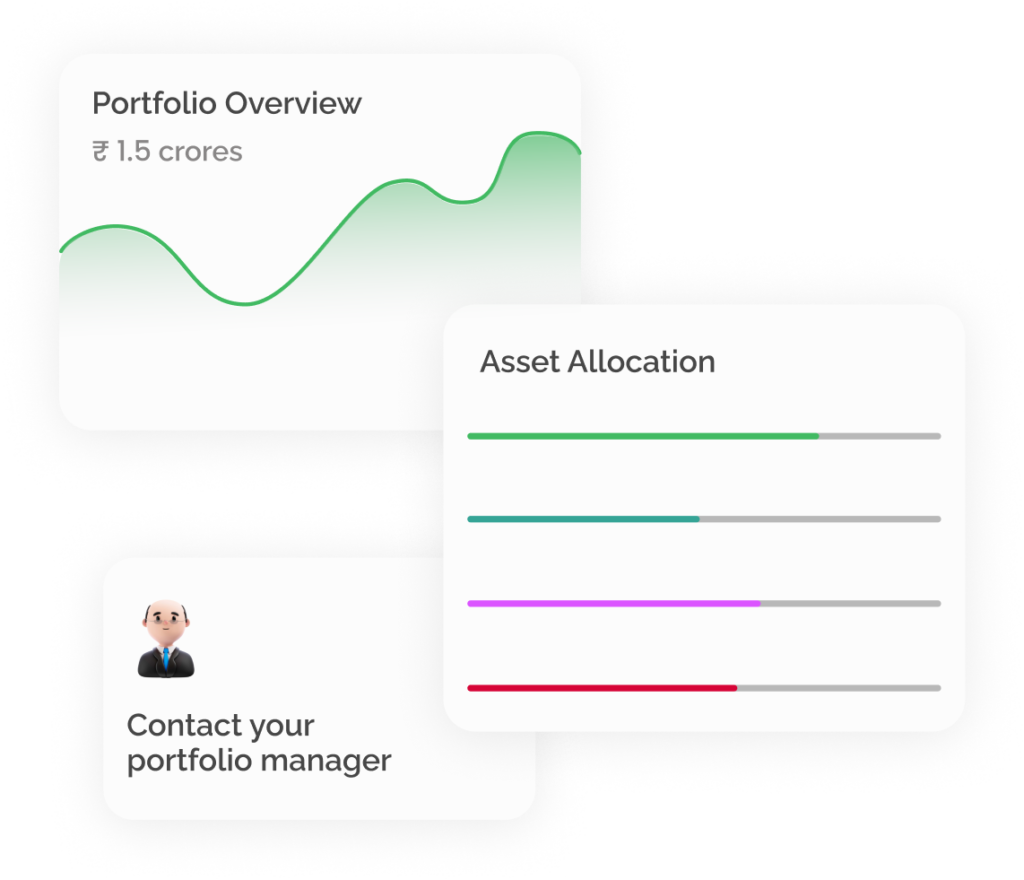 What is Stock Basket Management Service?
Stock Basket Management Services are offered by investment experts to grow your wealth and achieve financial goals using instruments like stocks, mutual funds and bonds.
Total assets managed by PMS and mutual funds is a whopping Rs. 66 lakh crore.
While investors use PMS and mutual funds to invest in the stock market, they are different in their structure and approach to investing.
Who should invest in SBMS?
It is essential to have a minimum investment of Rs. 5 lakh for Stock Basket Management Services.
HIGH NET WORTH INDIVIDUALS LIKE-
SBMS facilitates investment in various financial instruments such as stocks, mutual funds (MFs), bonds, and ETFs.
In contrast to mutual funds, PMS holds individual securities in the investor's name. To facilitate this, when you subscribe to a PMS service, they assist you in opening a new Demat Account exclusively for holding and conducting transactions related to stocks and other securities on behalf of the PMS service.
Curated investment strategies implemented across all market segments with systematic risk management